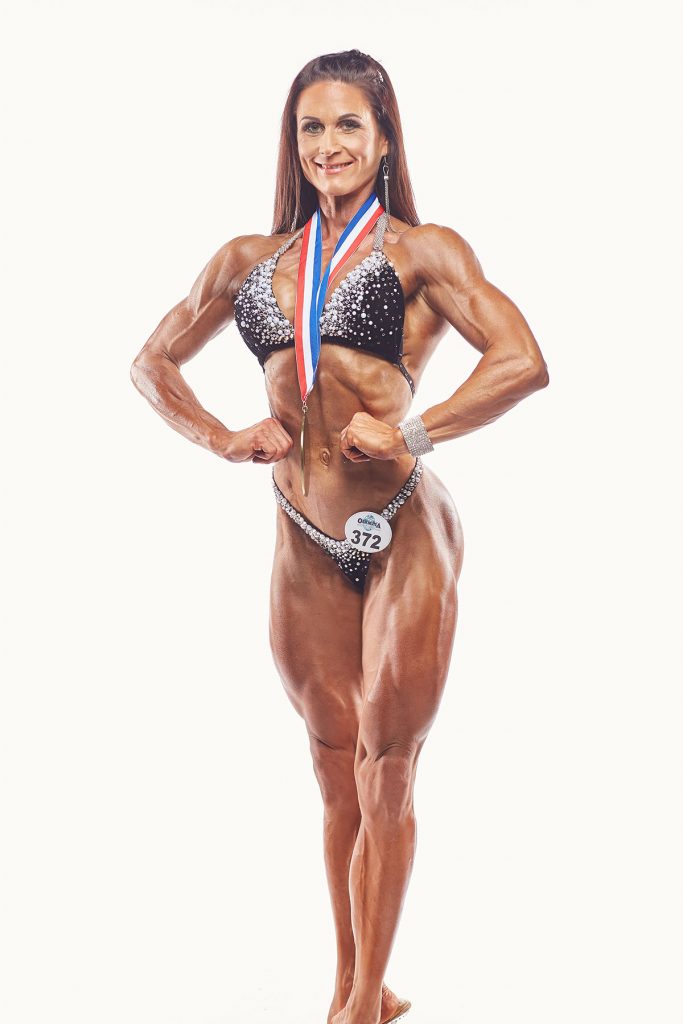 My name is Clare Barks. I grew up in Derby, but have lived in Poole, Dorset for over 10 years now. My partner is in the Military and we have 2 daughters together. My interests have always been in Fitness and Nutrition, which is where my study has taken me and I currently work at a local gym as a one to one Personal Trainer. I've always been an active person and have played many sports throughout the years, as well as run a couple of marathons and undertaken various other physical challenges, but my passion will always be in the weights room. Ever since I stepped into that first gym in my teens, I was hooked.
I've been competing since April 2013 as a Figure Athlete and amongst my achievements so far have held the title of British Figure Champion, as well as having top placings at International shows. I'm a highly disciplined, regimented individual, who loves structure, routine.. and lists (Some may say a little too organised!) which is probably why this lifestyle suits me so well.
For the first couple of years of competing I prepped myself and only began working with a coach in 2015. Jordan and I teamed up for my prep in 2017 and I've worked alongside him ever since, which I believe has seen my most noticeable progression. Without a doubt I've learnt a hell of a lot in that time and will continue to work with Jordan (If he'll have me!) going forward.
I had no idea when I threw myself into that first show, how well I'd do, but the more and more I achieve, the more belief I have in myself. Turning Pro was never in my sights or a goal of mine to begin with, but after my last two near misses, this is slowly looking like a not so unrealistic goal to set myself.