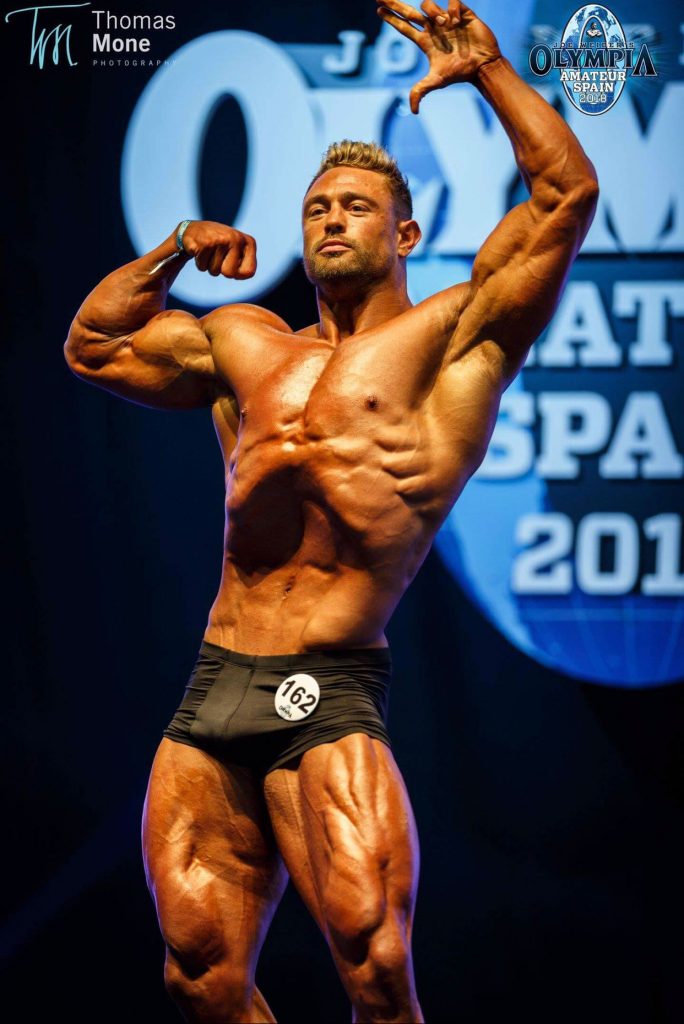 Hey guys, my name is Joe Ballinger. Ok, so, I've always been into sports from a young age, mainly football, cricket and rugby with rugby becoming my main sport from around the ages of 13/14. It was at around the age of 15 that I realised I needed to do something about being the small fast kid on the rugby pitch, my speed (which I probably no longer have!) was no longer enough for me to stand out, so this is when I turned to weights and my journey into 'fitness' began. I began training religiously and slowly started paying attention to what I was eating.
When I joined 6th form, our rugby coach was a keen bodybuilder himself and introduced a school powerlifting club where I began powerlifting. After around a year or so of hard training I began to compete and within the following year I had become the British, European and World Powerlifting champion for my class, whilst also breaking a British record in the Deadlift and never losing a competition.
Following my success as a powerlifter, I turned my eye towards the aesthetic side of weightlifting and also applied my strength with performance based training to further pursue my Rugby career, in which I played to a high standard in the National Leagues for a number of years.
In late 2014, I entered my first show as a muscle model in which I won and immediately got the buzz for competing. I have since then competed in a number fo shows winning 5, and placing top 5 in the others. I became a WBFF Pro in 2016 and also competed internationally as a pro within the fed. 2018 saw me move from muscle model to classic physique with the IFBB, where I placed 3rd at the Amateur Olympia in Spain and 3rd at the 2Bros Pro UK Championships show.
As much as I love Classic bodybuilding, the weight cut resulted in me having to sacrifice a minimum of 5-6kg of muscle to qualify. Because of this, Jordan and I have decided that the next step for me is open class bodybuilding, where I can really now push my physique with no boundaries and restrictions. I am very exited for my next outing as I pursue my dream of becoming an IFBB pro.
Joining team TrainedByJP is truly an honour and a privilege. I have followed and known both Jordan and Corinne for years now, so to be an athlete and working along side them and some of the best bodybuilders and brains within the industry is both hugely humbling and exciting. The future is bright. Time to Grind.