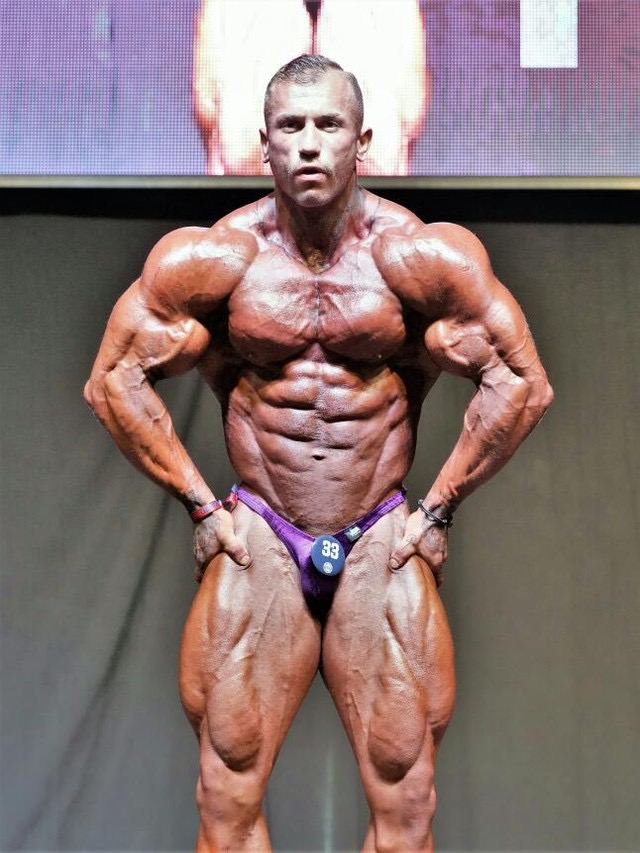 My name is Kuba Cielen, I was born in Poland and moved to England at the age of 11 with my parents. Shortly after I arrived I started boxing in a local gym and always played about with weight training during the 5 years spent in the boxing gym, I competed at national level in amateur ranks shortly after stopping boxing at 15 I joined my first real bodybuilding gym as bodybuilding was always where my real passion was, I competed in my first bodybuilding show at 16 and the rest is history.
I have always been very focused in everything I do, especially bodybuilding it has always been a priority over everything, even at school my teachers gave up and told my parents unless it's anything to do with bodybuilding or what he eats or when he trains he simply isn't interested. Long story short I progressed consistently year by year having starting competing at 16 the shows I competed year by year in a very successful teen & junior career.
Nabba north east 2011 u18 1st place
Nabba uk 2012 u18 1st place
Open Yorkshire 2012 u18 1st place
Nabba teen mr Britain 2012 1st place
NABBA north east 2014 junior 1st place
Nabba British finals 2014 junior 1at place
Nabba worlds junior 2014 2nd place
Nabba England junior  2015 1st place
Nabba universe junior 2015 1st place
Nabba uk junior 2015 1st place
Ukbff north east 2017 junior 1st place
Ukbff Leicester 2017 heavyweight class 1st place
Ukbff British finals 2017 heavyweight & junior class 1st place
IFBB 2018 Amateur Olympia 4th place
IFBB 2018 Ben Weider classic heavyweight 1st place & overall.
I have worked with Jordan since 2017, the goal right now is to make enough improvements to be competitive on a pro stage and I WILL make the improvements needed.
Long term plan is to get to mr O  that's my goal by 30 so I have 6 years left of work to get to next step.
Instagram: kuba_cielen
Email: kuba1000@hotmail.co.uk