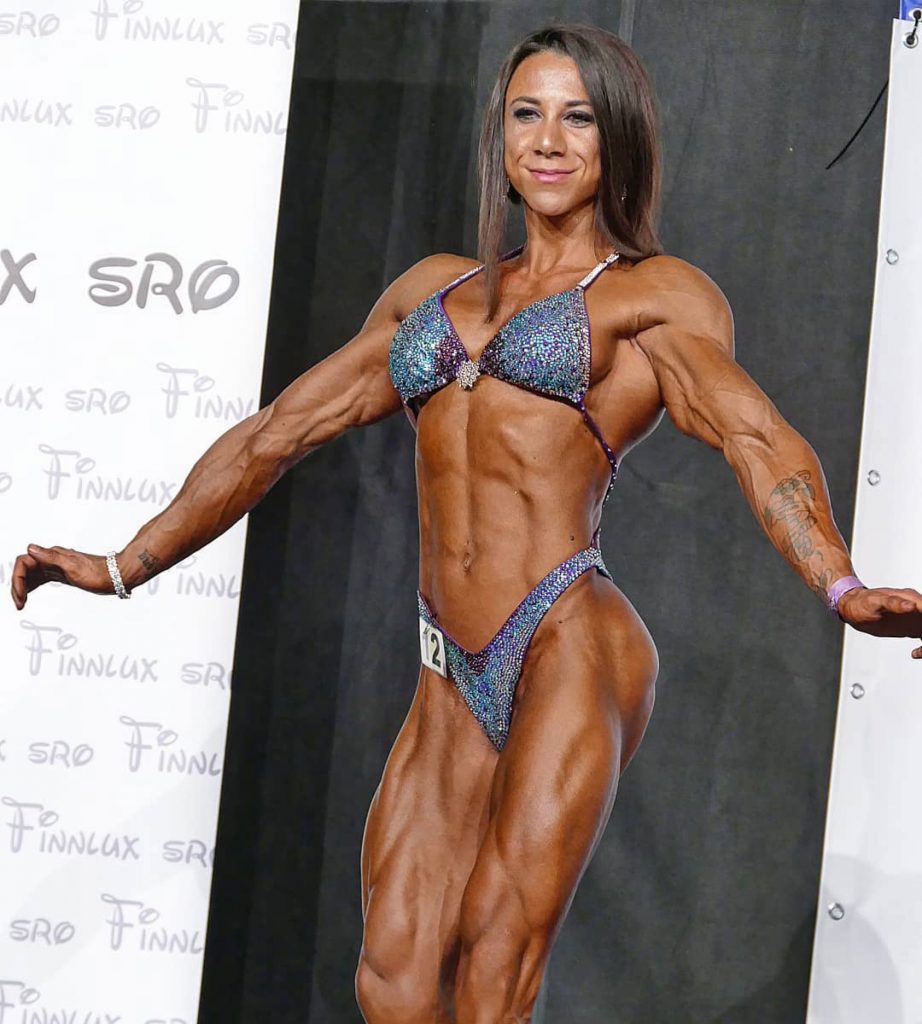 Height: 160cm
Weight: OFF SEASON 67-70kg (147,7-154lbs) , stage weight: 57-58 kg (125,6lbs)
Instagram: lara_lein89
Hi Guys, my name is Lara Tasharofi. I grew up in lower austria but currently living in vienna. As a kid and also in my teenage years I didn´t do any kind of sports but at the age of 22-23 I started to workout (just for my mental health). I had no idea how to eat right and my workouts were unstructured but after some months under the wings of my coach Stefan Kienzl I started to see results quickly not just physically but also mentally. I found my purpose and wanted to compete. 2014 we started our first off season and my first show was in spring 2015 (NABBA/WFF Austrian Championship) were I won the women athletic class. After this experience I knew this was just the beginning.
My greatest personal achievements since than were:
2015 2nd place at the WFF Universe (Fitness class) (99lbs ,45kg)
2016 1st place NABBA/WFF Austrian Championship (athletic class)
2018 1st place and overall win NABBA/WFF Austrian Championship & 1st place and overall win NABBA/WFF Slovakian Championship
2018 5th place in the trained figure class at the NABBA WORLDS ( judges moved me from athletic to trained figure) (125,6lbs, 57kg)
Unfortunately I broke my wrist in december 2018 and had a surgery (I´m still not able train like I used to so we decided to not compete in 2019). The last months had been tough but having the opportunity to being part of this give´s me so much energy and willpower to recover and coming back stronger and better. I´m excited to share my knowledge with you and of course to learn from you guys!
Thank you Corinne and Jordan for your trust and this great opportunity