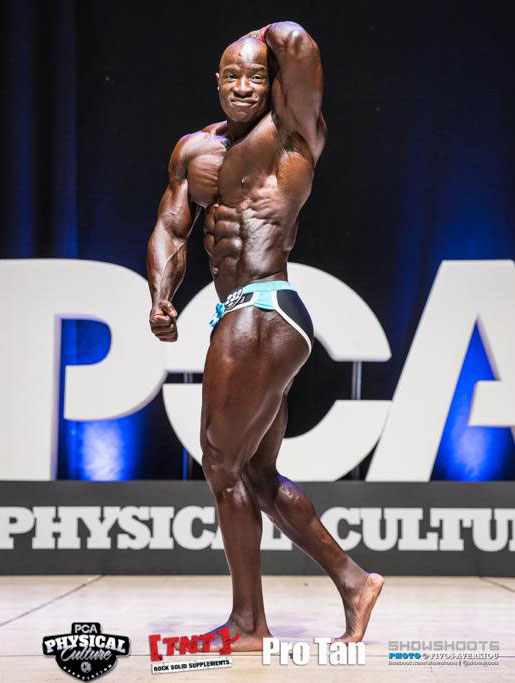 My name is Oscar. As a kid I never thought that one day I'd be into bodybuilding. I can't say I read flex magazines or anything, in fact prior to starting lifting I'd tried most sports and I was shocking. I couldn't play football, tried basketball, still wasn't good enough, tried athletics and I was even worse.
Fast forward a couple of years I was in a relationship with a girl. One day we had a disagreement which led into her trying to make me jealous. She did this by going off with someone else who was much bigger and muscular than myself. At the time I had a small ectomorph build. It felt horrible and I thought to myself, I would never ever let anyone make me feel this way again. Not when the variables are in my control anyway.
My fitness journey started right there. For a few years that was my motivation, but as I grew older I was more comfortable in my own skin and my motivation would shift. I realised bodybuilding helped me cope with delayed grief of losing my mother. I almost felt a sense of belonging and purpose instantly and it would be the one thing that occupied my mind majority of the time.
Jordan has been coaching me for the past 5 years and we are now on our 6th season together. All I can say is what a journey it's been. I tend to have a very basic approach to everything and pride myself on hard work. I have competed for the last 5 years in different categories as the plan was always to work up till I was able to fit into a bodybuilding class and that will finally happen this year.
I aim to do PCA Manchester qualifier, class 2 bodybuilding, win that and compete at the British final. I am looking forward to keep you all updated on here about my journey towards that goal with 100% transparency.
2014 Ukbff Manchester physique class 2nd place
2015 Ukbff north east physique class 2nd place
2016 Ukbff north east muscular physique 1st place
2017 Ukbff north east muscular physique 1st place
2017 PCA qualifier muscle model class 2nd place
2018 PCA British final muscle model class 3rd place