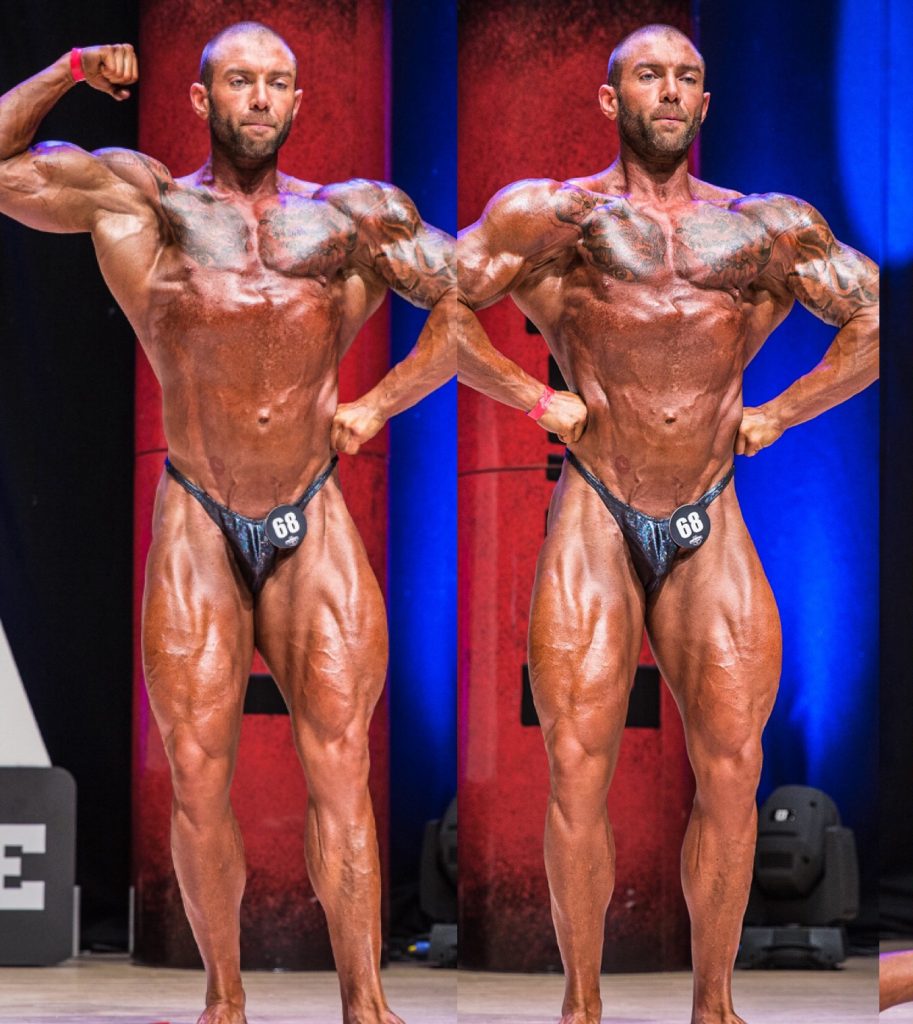 Owner of - http://www.physique-enhancement.co.uk/
Qualifications and areas of interest/expertise:
First class honours degree in Sports therapy and nutrition.
Certificate of nutrition Leeds met.
Several years experience in:
Injury treatment/rehabilitation
Deep tissue/sports message
Weight loss/physique transformation and overall healthy eating plans
Competition prep/sports diets for both males and females
Digestion/Gastric transit/IBS
Gluten/Dairy free living to manage digestion issues
So a little about myself. I was into team sports to some degree at school mainly Cricket, Badminton and Rugby as I have always had good hand/eye co ordination. I never played at a level higher than school/local team purely due to not having a real love for these. At around 16/17 I started going to the gym and found I enjoyed this on a total different level to anything else. Looking back I think this was mainly down to the fact it was much more of an individual sport and meant that any results that were going to be achieved were going to come from myself and my own hard only. Over the years I have realised that this is the way my mind works best and is how I find motivation and dedication much more than being in a team setting.
Having always been over weight when I was younger and not having very good genetics at all weight training/bodybuilding or just getting in half decent shape has never came easy to me and has always been a challenge. Due to this I never really pushed things to seriously until I was 20/21 and started reading more into nutrition, weight training and the supplement side of things. It was here with nutrition and supplements both hormonal and nutritional that I found my real passion and became obsessed with increasing my knowledge in these areas more than anything. At the same time I had really damaged my knee and was struggling to train or do much due to this and any NHS physio I had seen hadnt been able to help much. So I read more and more into this side of things and it was here that I decided to leave my job doing dry lining and go to University to study Sports therapy.
I really enjoyed University as it gave me a platform with so many different ways of increasing my knowledge from lecturers to access to different medical studies and I spent just as much of my time their increasing my knowledge on all things bodybuilding related from nutrition, biological and physiological pathways in the body related to fat loss, muscle gain and digestion as well as hormone pathways and supplementation. While at uni I did my first bodybuilding shows achieving pretty dam good condition and it was then that others started to ask if I would assist them in getting in shape which I came to realise was something I enjoyed more than anything else. I then decided to do additional nutrition as part of my degree work, ending up doing my dissertation on the effects of BCAA supplementation on recovery, reduced DOMS and 1RM squat strength .
It was also during this time ten years ago or so that I met Jordan on Uk-Muscle and we became very good friends while preparing for our first shows. We developed a relationship through our obsession with all things Bodybuilding related and increasing our knowledge in all aspects. From there and over the last ten years we have constantly shared our knowledge and ideas helping each other improve both off-season and pre contest.
During the last several years I have suffered a torn Pectoral muscle (only 10% of it left attached), 2 slipped discs due to a break in L5 as well as dealing with a brutally slow gastric transit disorder than means by GIT from the stomach to the lower intestines takes twice as long to process and excrete things as most people. Were as most people would find this being the end of the road due to my knowledge from University and experience gained over the years I have not only managed to work around these issues but drastically improve my own physique. This has then rolled over into my attracting a lot of clients with similar issues wanting hep and guidance to allow them to progress working around similar issues.
On top of this for the last 5 years I have worked for the NHS in Adult and children's Mental health within the dietetics field. Initially assisting adults with nutrition and fitness to manage their weight before moving to a specialist Eating disorders unit were I work with Children on designing menus, social eating therapy work and a wide range of other tasks. Its within this setting that I have continued to improve my knowledge on digestion and gastric issues not so surprisingly a lot of the issues I see with patients there through prolonged under eating I also see with private clients both male and female who have been trying to mange their own weight and under eating or missing out on important nutrition.
Jordan has asked me to come and work with him as part of the Trained by JP forum to share my wealth of knowledge and experience in all the areas above with members in the hope of helping us all as a group reach our goals by continuing to improve our health, performance and physiques.