Welcome to

TrainedbyJP.com
Since Jordan Peters & Corinne Ingman started to build content in 2013, our website has grown to 5000 members! and with good reason, we cover every aspect of diet, drugs, nutrition, comp prep, mindset, training and exercises with over 400 videos!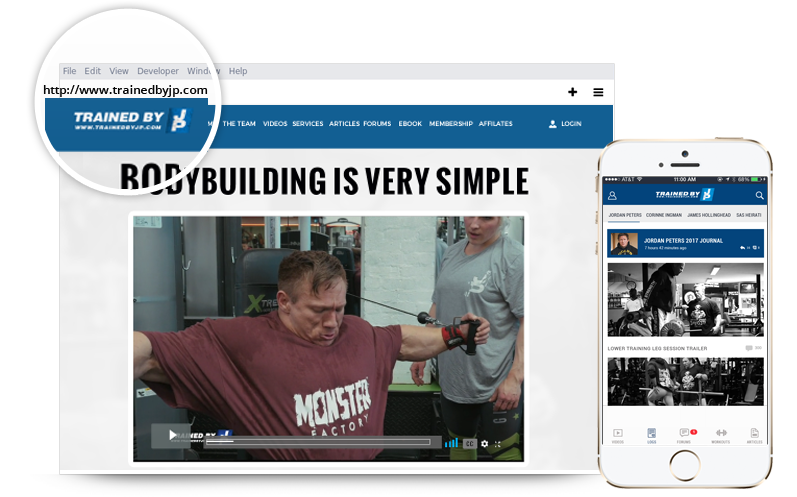 Not only do we provide some of the most in depth and REAL video content, Trainedbyjp.com has an exclusive members forum section where you can ask Jordan, Corinne and some of the best bodybuilders in the world anything you wish, literally ANYTHING. With the recent addition of the TrainedbyJP Educators Dr Dean St Mart and Stephen Cassidy from Evalution Coaching we have you covered, from total beginners to your most advanced professional level bodybuilders, we cater to all. We work with the best team of videographers who are constantly upping their game to give you feature level quality videos every week!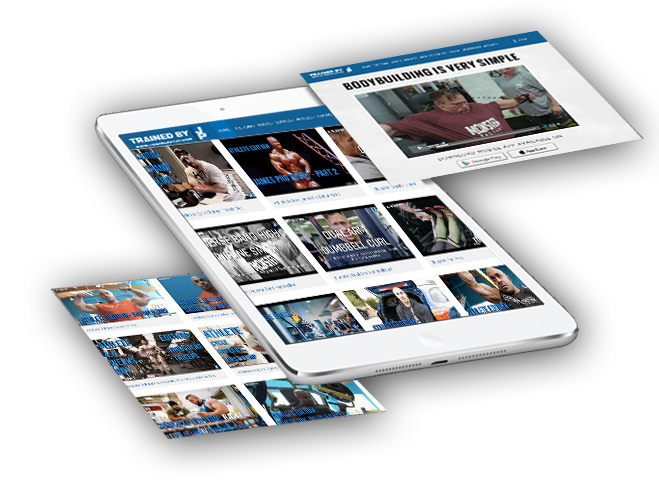 New Videos Every Week
We now have over 500 videos and in the last month alone we uploaded 30 new videos with over 7½ hours of footage from ALL of our athletes covering everything from beginners to comp prep, supplements to steroid cycles and nutrition and mindset.
Meet the Athletes
Not only can you watch the latest videos each month, you can follow their training logs in the forums and post questions 1 to 1 directly with each athlete. Discover exactly how they prep for competitions or build mass in the off season, logging their changes as they go exclusively for members in the forums.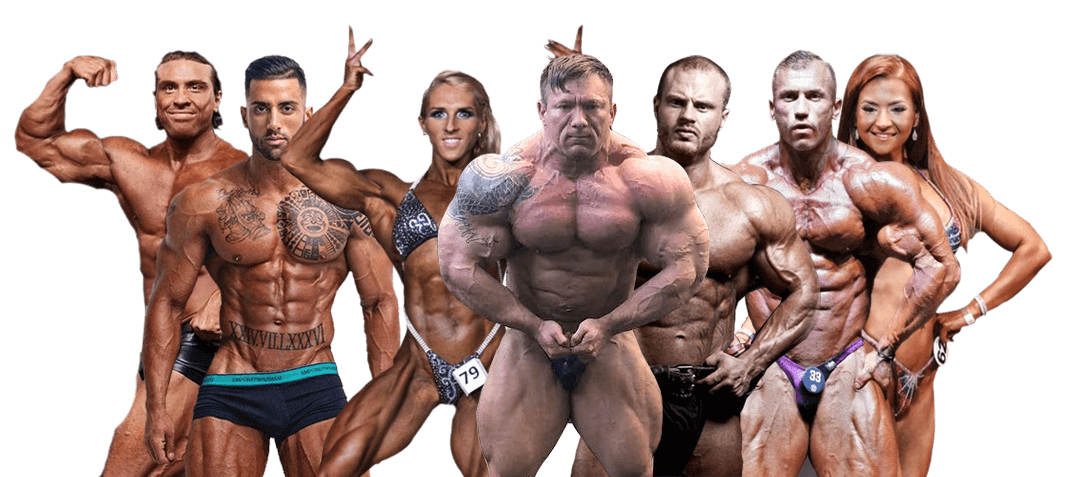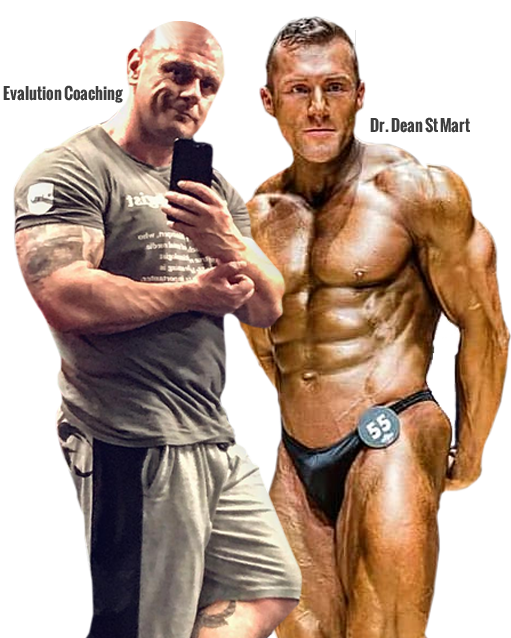 Our Trained by JP Educators
Appointed directly by Jordan Peters to share their knowledge and information directly in the forums, supporting your bodybuilding journey and replying to your posts every day!
Brand New: Blueprint
Our brand new content area features specific exercise instructions directly from Jordan Peters. Jordan takes you through each exercise in an instructional video for you to follow and get the best results from your training.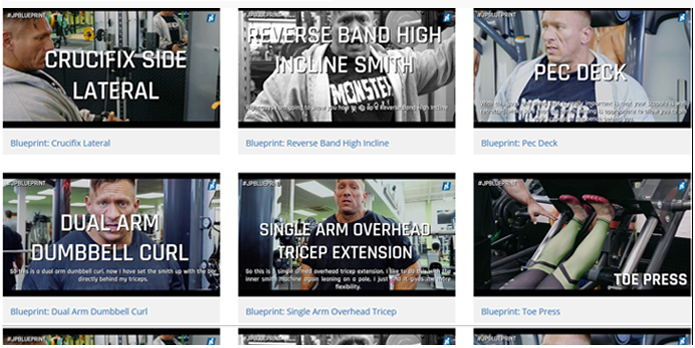 Join 5,000 members in the forums to ask any questions, literally anything you need to help with your bodybuilding goals. Jordan and the TrainedbyJP Athletes & Educators are in there daily to respond directly to your questions.
Join the discussion of your favourite athletes prep log, from off season to comp prep, each athlete logs their daily training, nutrition and protocols for you to follow and ask any questions.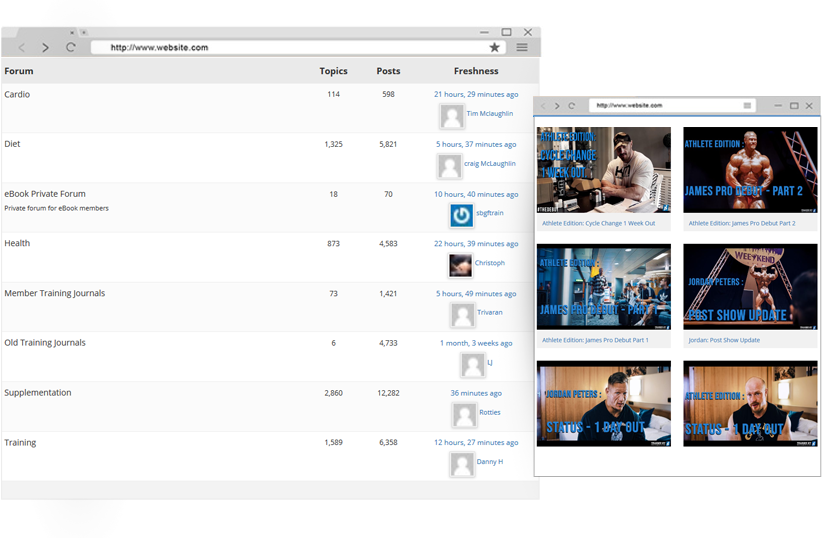 New iPhone & Android app
We have made it easier than ever to access the content with new features monthly to enhance user experience.
Save your favourite videos to your watch list
The videos now remember where you left off each time and automatically mark videos as "watched" on completion.
Tag athletes and members in your posts to notify them directly
Access the training logs and ask your questions
View the latest workouts
Post topics and view the
forums
Join over 4,000 members on one of the top bodybuilding platforms in the world! Instant access to all videos, workouts, training, exercises, forums and much more for just £6.99 per month or £69.00 per year!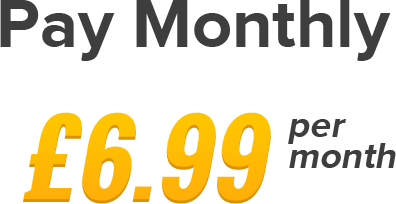 TERMS & CONDITIONS
By clicking JOIN NOW you will be redirected to PayPal to make an initial payment followed by recurring payments until you wish to cancel. There is no minimum subscription period, you are free to cancel anytime. By making payment you confirm that you have read and agree to our terms & conditions set out here and confirm that you have read and provide explicit consent for us to use your data as outlined in our Privacy Policy here. To claim your FREE TShirt simply email your PayPal receipt to support@trainedbyjp.com with your size and address. Sizes available are M, L, XL, XXL, 3XL